Power BI Solution Showcase
Providing solutions that save time, increase profits and reduce stress is our driving force. We will work with you to get the results you need.
Retail Insights
Access your daily transaction data instantly and understand the drivers of your retails business.
Footfall
Best performing shop / product / salesperson
KPIs for the retail industry
Stock per items available
Financial Analysis
The Realign Consulting Financial Analysis solution has been optimized for analysing financial performance from a variety of angles including comparing performance of 'Actual year' vs 'Prior year' or 'Actual year' vs 'Budget'. The solution provides the flexibility to select any chosen time period to assess performance.
Our solutions allows you to spot trends, identify outliers and analyse profitability very quickly and then drill-down into the underlying details. This helps you to keep your finger on the pulse of your business with our Profit and Loss and Balance Sheet charts and interactive graphs. Monitor your income, track expenses and know everything in your company from top to bottom.
Our solutions works with Sage, Quickbooks, Sicorax, Microsoft Dynamics.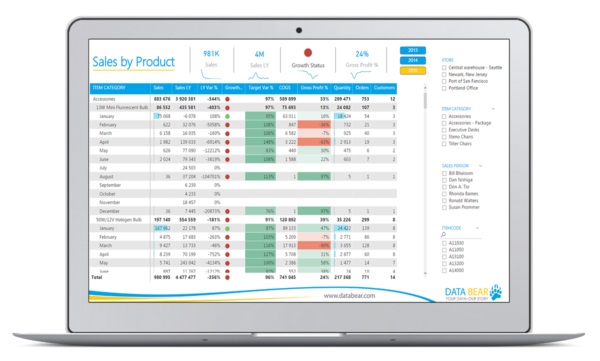 Sales Analysis
Our Sales Analysis solution contains various a vast amount of analysis of clients buying patterns and select your time periods for analysis.
View the metrics against Prior Year or against Target
Use drill-downs to answer specific business questions.
Know which products, stores or customers or salespersons are doing most of your business, and which are not very profitable.
Spot trends over time, locations or products and be empowered to make data driven decisions.
Purchase Analysis
Our Purchase Analysis Solution ensures your business purchases are being managed with optimal efficiency and that you have a crystal clear view of the impact they are having on your business. Reduce stress and save time by easily analysing purchases across various dimensions and time periods.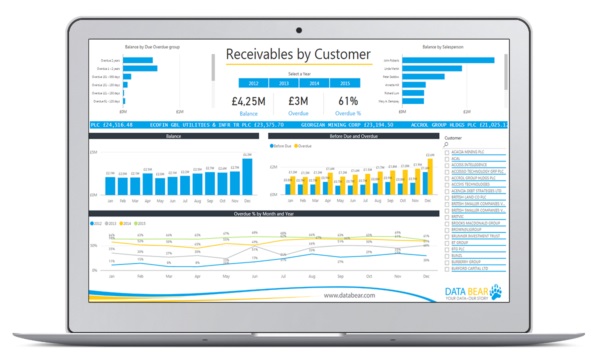 Receivables Analysis
Is your cash flow suffering from money trapped in your business in the form of unpaid invoices? Our Power BI Receivables Analysis solution offers a
Detailed view of overdue invoices with days lateness for each client
Total amount due on a month-by-month basis
Customers with not good credit risk
Payables Analysis
In business, cash flow is king. Our Payables Analysis Solution provides rapid insight into your accounts payable. Other than offering a historic visualization of payments by groups, vendors and currency, our solution indicates the overdue amounts by aging groups, vendors and currencies. Manage your cash flow better by staying in the know with your Accounts Payable.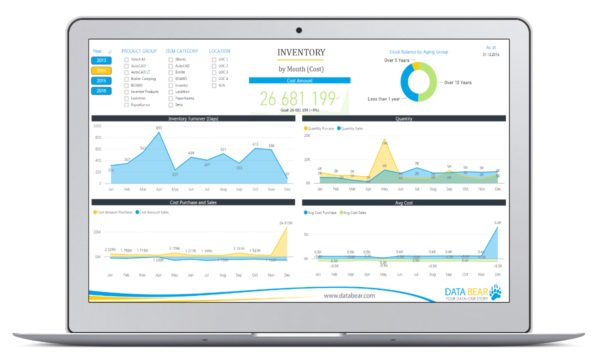 Inventory Analysis
This robust interactive Inventory Analysis solution provides clarity on stock quantity, movement and cost.
Do you have clarity on how much money is locked in your business in the form of stock?
What items can be offloaded as soon as possible?
How much cash flow can be freed from old stock?
Gain rapid insights into inventory turnover, slow-moving items, quantity and amount in stock per category and SKU. Our inventory aging report provides clarity on your aging stock balance and the resulting cost over overtime.
Human Resources Analysis
This Power BI Human Resource Solution focuses on finding patterns and trends in employee sick leave and professional development of skills. It answers questions like, "What skills are lacking within a department ?", and "How have the current skills improved over time ?"
Sales What-if Analysis
With Power BI Desktop, you can create What if variables for your reports, interact with the variable as a slicer, and thereby visualize and quantify different key values in your reports. By using the slicers provided you can change variables in your data, thus allowing you to see how these changes impact other key metrics.
The variables which you can change, as a percentage, are the sales price and a change in the cost price of a product. These changes are reflected in the 'Sales (Adj.)' and 'COGS (Adj.)' cards represented on the report page. Ultimately, you can visualize how these changes will affect your Gross Profit and the Gross Profit percentage of sales.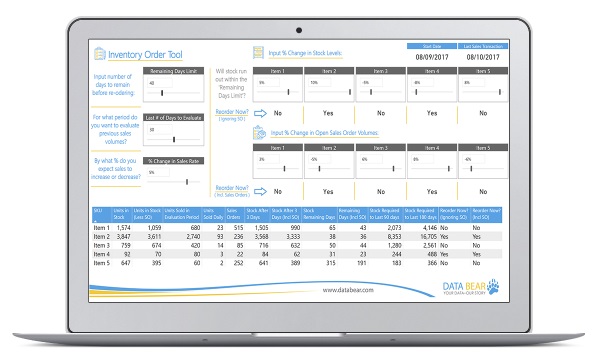 Inventory Order Tool
Do you need greater flexibility when determining when to re-order stock?
Our Inventory Order Tool evaluates your historic sales data over a user defined period and then, based on the past sales rate, and knowledge of current stock levels, it determines the inventory turnover rate for each item. Additionally, any pending Sales Orders can be factored into the equation.